Thank you for contacting us
We guarantee only to use your information to contact you and that it will not be forwarded to unauthorized third parties.
Interested in a group course? Please let us know directly if possible:
Are you a beginner or what previous knowledge do you have?
How old are you and from which country do you come?
Do you need a visa?
From when and how long / up to which level do you want to participate?
activ lernen
Institut für Sprachen und Nachhilfe
Kaiser-Wilhelm-Ring 24
50672 Köln

Tel. +49 (0)221 - 9525186
info@activlernen.de
http://www.activlernen.de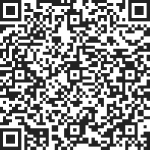 Opening times of the office
Mo - Fr: 10:00 to 16:00 h
Tuition Time
09:00 - 21:30 h